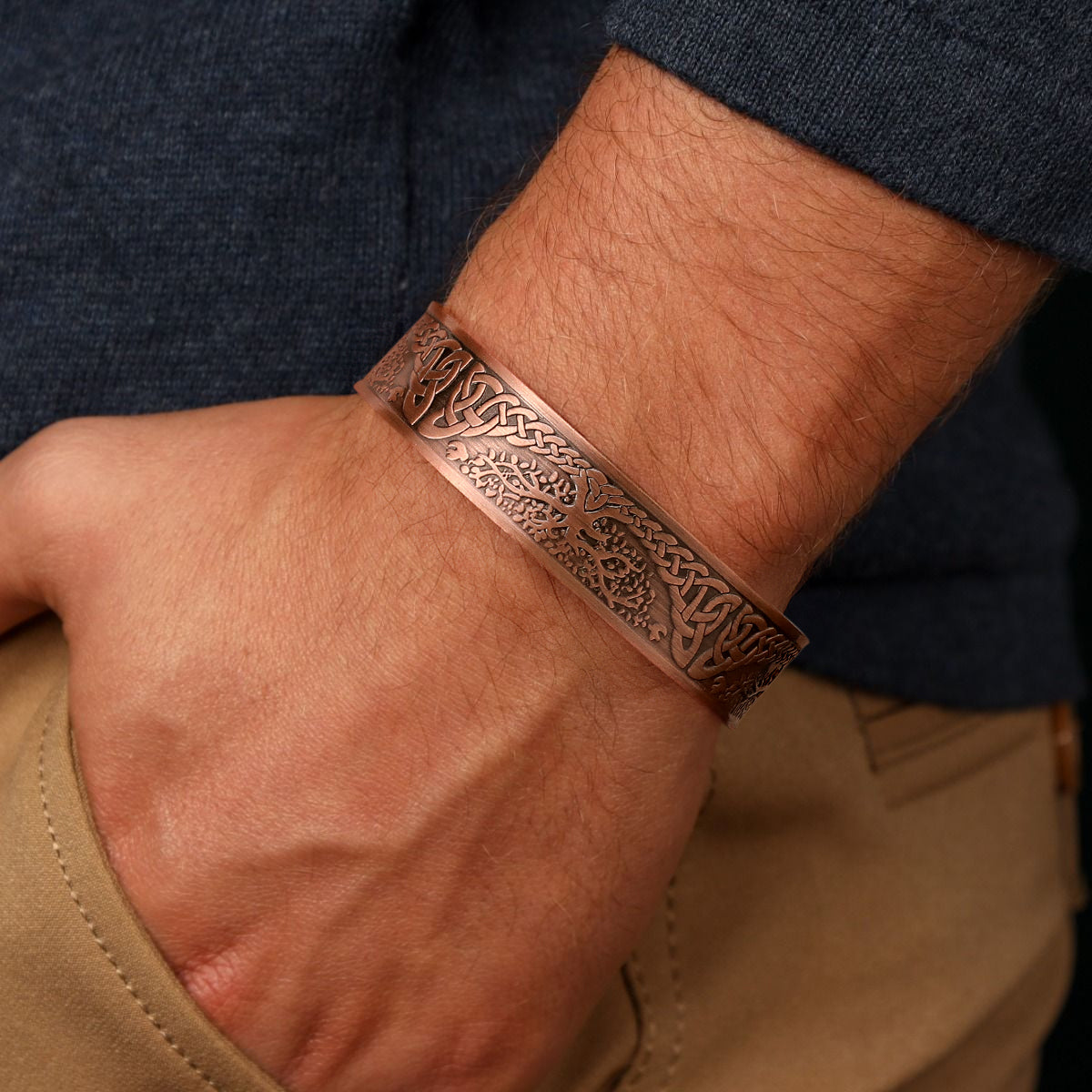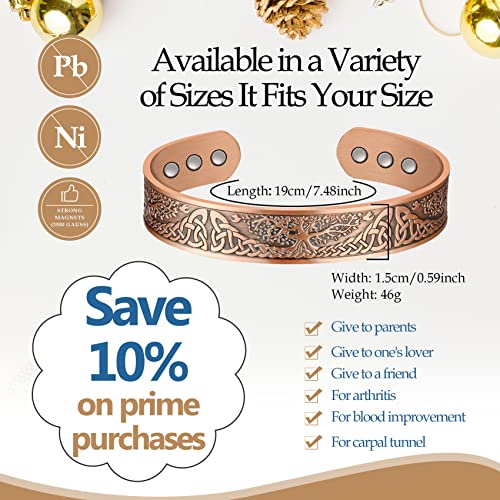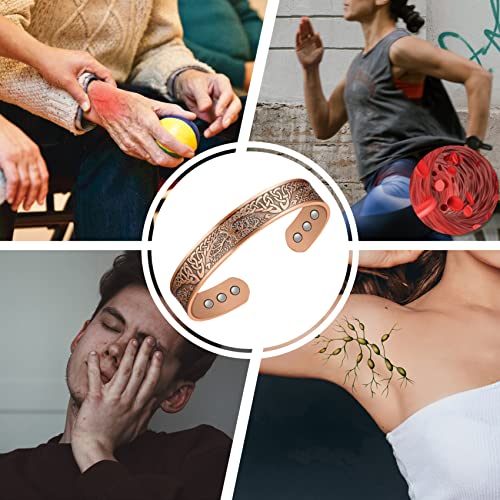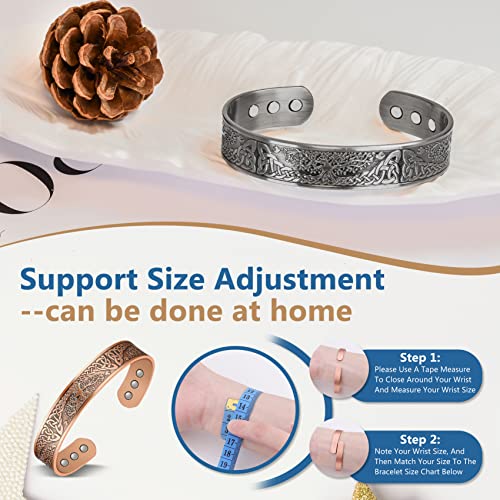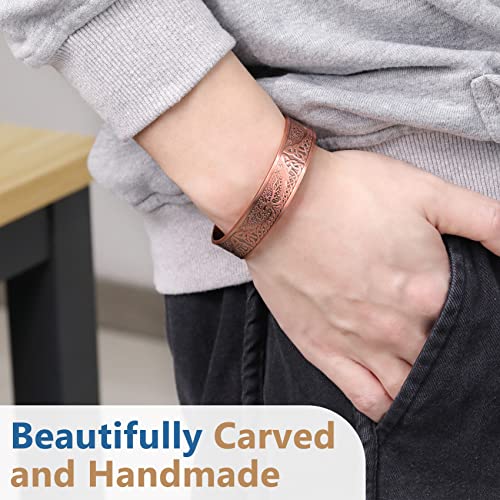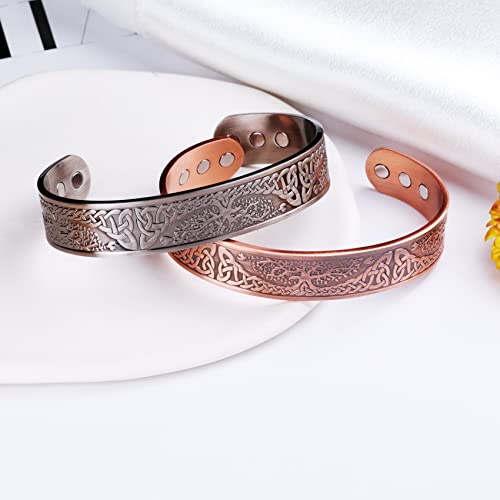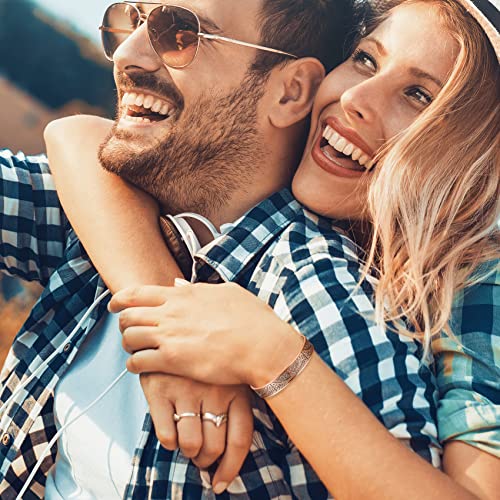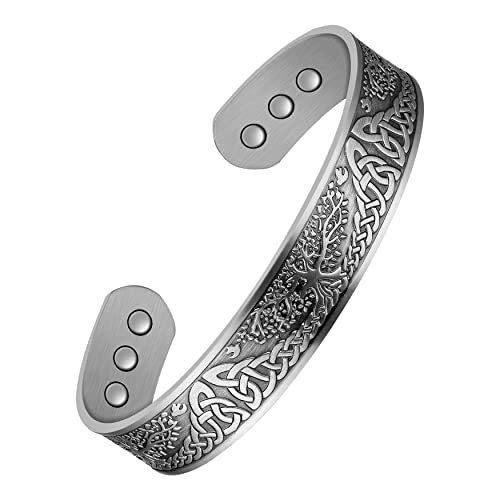 Solid Copper Magentic Bracelet with Tree of Life Pattern
Item Display Length:
6.97 Inches
Style:
Copper Tree of Life
✅ Premium Quality Copper: Well crafted magnetic bracelet for men women, made with high quality soild copper, 100% hypoallergenic, lead & nickel free, long lasting lacquer coating to avoid oxidation, scratches resistant. Bring you a best experience with the best quality!
✅Tree of Life Pattern Design:This copper magnetic bracelet is a tree of life design,which is the oldest and most popular Celtic symbol,which has the meaning of good life and prosperity.They are more beautiful and fashionable than ordinary bracelets,suitable for men and women.The pattern design of the bracelet is beautiful and meaningful.
✅Adjustable Copper Cuff Bracelet: Length: 7.48in(19mm),width: 0.59in(15mm),weight: 48g.Open design is easy to adjust and fits most adult's wrist size with just a light squeeze
✅Fashionable Copper Jewelry Gift: The magnetic bracelet for men is packed with a luxurious & elegant gift box.It is a elegant gift for your boyfriend,mother,best friend at birthday,anniversary,etc.
✅About Seller:Feraco was founded in 2014.We have been studying products for more than 12 years.More than 7000 users choose to purchase our brand every month.It's gifts for you.
At Feraco, we are dedicated to providing high-quality and stylish magnetic therapy bracelets that not only look great but also provide real health benefits. Our collection features a wide variety of styles, designs, and materials to suit every taste and need.
We use only the finest quality materials including premium grade metals, genuine leather, and natural stones. Each bracelet is carefully crafted with attention to detail to ensure maximum durability and longevity.
Our team is committed to delivering exceptional customer service and ensuring that each and every customer is completely satisfied with their purchase. We offer fast and free shipping, hassle-free returns and exchanges, and a 100% satisfaction guarantee.
When you choose Feraco Jewelry, you can rest assured that you are getting the best value for your money, along with a product that will provide real health benefits and last for years to come. So why wait? Start shopping now and experience the many benefits of magnetic therapy for yourself!
We offer free standard delivery on U.S.(3-5 business days).

All orders are processed within one business day and ship from our US warehouses.
If for any reason you are not completely satisfied with your purchase, you may return the item(s) within 90 days for a refund
Pain relief
I put this bracelet on last night before I went to bed and I woke up this morning and my hand pain was gone. Im definitely not in as much pain as I was before I started using this bracelet. I highly recommend this product.
Works like a charm ?? in relieving overall aches.
I was starting to get body aches from cold weather. Then I remembered I used a copper bracelet years ago for it. So, I purchased one on Feraco and its working just fine.
Uhmmmm
I feel like they help ( I have multiple)I really dont like the green wrist and finger look, but soap and water and its low gone. Since copper naturally reacts to sweat (salt) I just wish I had a bigger polishing cloth or a washable one to use.
Does seem to help with the pain!
Great bracelet. It is bendable, I have small wrists. Also seems to help with arthritis pain. Wear one on each wrist daily. Do not get the searing pain in my wrists when I wear them.